30 Apr, 2017
/
Clearlight Infrared Saunas
/
No Comments
CELEBRATING AMERICAN HEART MONTH FOR HEART HEALTH
Each February we celebrate the American Heart Association's American Heart Month, a time that reminds us to focus on heart health and overall wellness. It's the perfect time to kick off a new, healthier lifestyle. Did you know that in the early 1960s, more than 50% of U.S. deaths were the result of cardiovascular disease? It seems that the meat-and-potatoes diet and high rates of tobacco use led to some staggering heart health issues and mortality figures for the average American – with the life expectancy in the United States in 1960 equating to an average of just 66 years for a male, and 73 years for a female.
Today, we see average life expediencies in the 76 and 81 years range for men and women, respectively. Part of this boost in lifespan can be attributed to better awareness of a variety of health factors – cardiovascular health being a big one.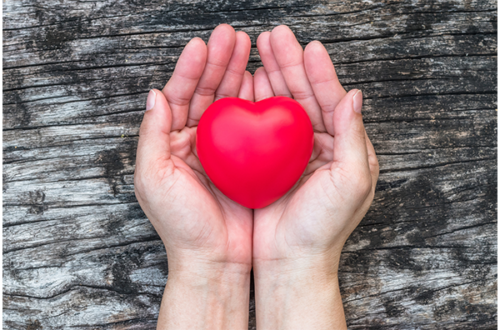 The History of American Heart Month
American Heart Month was enacted in December of 1963 and first celebrated in February 1964. President Lyndon B. Johnson made it so via proclamation #3566, and the Congress issued a joint resolution that requested the standing President issue an annual proclamation designating February of each year as American Heart Month. As mentioned earlier, the rate of death from heart disease was more than 50% in the early 1960s – it is now less than 25%, according to the Centers for Disease Control and Prevention (CDC).
How to Celebrate American Heart Month
Year-round, but in February especially, consider the following ways to boost awareness of the importance of heart health by making a difference in your community, within your family, or in your own health-related choices. Here are some great ways to celebrate American Heart Month:
1. Schedule an appointment with your doctor
Instead of only reacting to health concerns when they arise, take a preemptive approach and schedule a full check-up with your general practitioner. Ask for a cholesterol test, a full blood panel, and ask your healthcare professional to check you out for any signs of disease or heart-related health concerns.
2. Quit unhealthy habits
If you smoke or use other forms of tobacco, make this the year you kick the habit. The CDC reports that 480,000 people die each year in the US from cigarette smoking, including those who die from secondhand smoke exposure. That accounts for about 1 in every 5 deaths. Even if you don't smoke yourself, a family member may be slowly reducing your life expectancy potential. In addition to tobacco, the CDC reports 88,000 deaths are linked to excessive alcohol consumption each year in the US. This represents a staggering 2.5 million years of potential life lost. The bottom line? Use this month as a catalyst to put those destructive habits in check.
3. Focus on healthy eating
Heart healthy meals, or those that are nutrient-rich, low in sodium, and contain only moderate amounts of fat and saturated fat, can add years to your life. Try to reduce the number of times you go out to eat each month, pack healthy snacks to carry with you, and minimize the temptation to stop at a fast food drive-thru for a quick bite to eat. Make it a point to cook at home more using fresh ingredients and minimal sodium or fatty additives.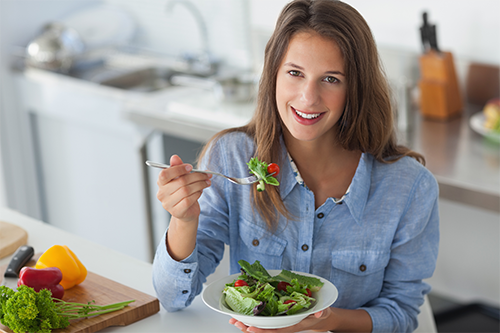 4. Take prescribed medications
One contributor of higher mortality rates in those aged 50 and older is not taking prescribed medications as indicated by the doctor and pharmacist. In fact, the National Library of Medicine reports that approximately 50% of patients do not take their medications as prescribed. This can lead to serious health ramifications, especially in patients with heart-related health concerns, and the adverse effects can be irreversible, if patients don't begin to adhere to their medicinal regimens.
5. National Wear Red Day
One woman in the U.S. dies every 80 seconds from heart disease, so do all you can to boost awareness of this tragic statistic by wearing red as often as you can in February. National Wear Red Day is usually the first Friday in February, but by incorporating more red into your wardrobe you may be able to spark conversations with others all month long.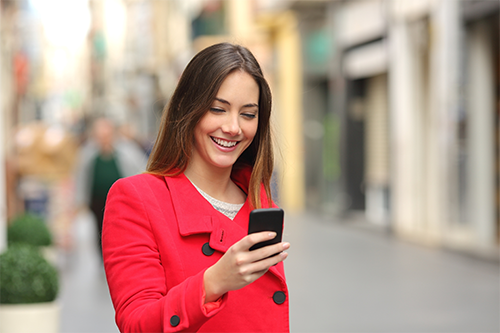 6. Exercise is key
If there is one thing that can help improve your overall heart health virtually overnight, it is exercise. First consult with your doctor, then create an exercise plan that includes a few key steps. Step one, make sure you involve plenty of moderate-intensity cardiovascular work in your fitness regimen. Then, add in some weight training to improve your strength and mobility. The better you feel the more you'll be encouraged to work out and stay healthy.
7. Use a sauna
Saunas are a terrific choice for this part of the exercise equation. Let's look at infrared sauna health benefits and discover why it can be instrumental in helping you maintain better heart health.
First and foremost, saunas effectively detoxify the body with infrared saunas proving to be the most effective solution for internal cleansing. A Medical News Today report delivered some staggering information, including:
52% reduction in sudden cardiac death among those who spend at least 19 minutes in a sauna versus another group who spent just 11 minutes in the heat, on average
Men who used a sauna at least four times per week had a 48% lower risk of dying from coronary artery disease
Men who used a sauna at least four times per week were 63% less likely to experience sudden cardiac death when compared to those who only used a sauna four times per month
Keep in mind that saunas stimulate the heart rate during use, yet encourage lower blood pressure when resting. The relaxing environment in a sauna is good for the heart, and the social connections made in a sauna room can improve mental health and the overall sense of well-being.
As American Heart Month rolls on, consider all the ways you can support this important observance – it'll benefit you and those you care about. From National Wear Red Day to working on your own diet, exercise, and wellness ideas, you'll add years to your life and have more time to spend with the important people in your life when your heart health is in top shape.