CLEARLIGHT SANCTUARY 2
FULL SPECTRUM 2 PERSON INFRARED SAUNA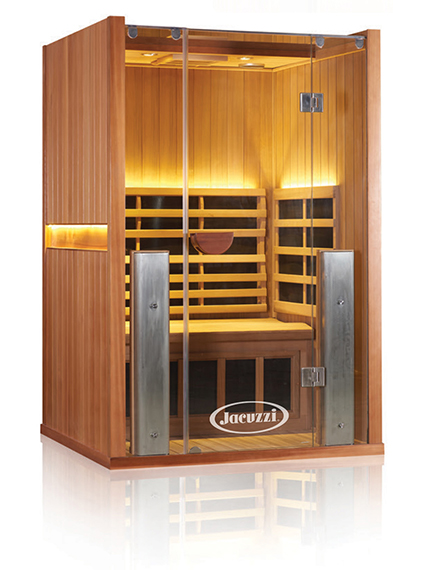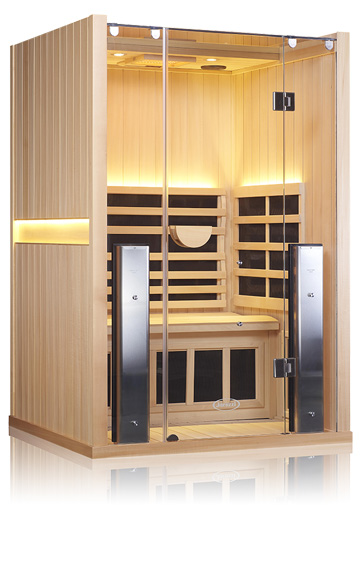 With contemporary design and groundbreaking innovation, the Clearlight Sanctuary Saunas are unlike any other. They are the only true Full Spectrum infrared saunas available offering advanced near, mid and far infrared technologies. Our robust True Wave™ Full Spectrum heating system provides all wavelengths 100% of the time to optimize your sauna session. The state of the art digital sauna control works in concert with our sleek tablet/smartphone app to gives you the ability to control your sauna remotely.
iOS/Android Smartphone Control.

Easy Installation.

Medical Grade Chromotherapy Included.

Built in charging & audio station.

Door handle/smartphone cradle.

True WaveTM  carbon/ceramic far infrared heating technology.

EMF/ELF shielding with the lowest levels in the industry.

"Furniture grade" cabinetry with 8mm thick glass front and ceiling.

Italian designed sauna with a glass roof for style and comfort.

Comprehensive Limited Lifetime Warranty.

36 hour Programmable Timer.
The Sanctuary 2 is available in either grade "A" Clear Western Red Canadian Cedar Wood or Basswood.  We use 8mm thick tempered glass and double wall tongue and groove construction.
Width: 47″
Depth: 44″
Height: 74″
Bench: 47″ x 22″
Width: 52″
Depth: 48″
Height: 77″
Weight: 450 lbs
When building the Sanctuary 2 into an enclosed space, we recommend leaving 2″ around the sauna.
True Wave™ far infrared heaters on back wall, side walls, under the bench, next to your calves and in the floor.
True Wave™ full spectrum heaters located on the front wall.
120 volts
2,250 watts
18.75 amps
Plugs into a 120v / 20 amp outlet.
Plug:  NEMA 5-20p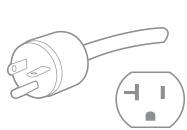 Full Spectrum Heater
Jacuzzi LED Light Therapy
Halotherapy Salt Therapy
Electric Aroma Therapy
Vibrational Resonance Therapy
Bench Cushion
Upgrade Your Jacuzzi® Sauna Experience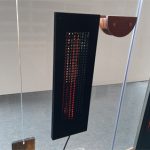 Add an additional 300 watt full spectrum heater to any Sanctuary™ or Premier IS sauna models. This 24″ x 7″ heater is mounted on the interior of the door. The heater includes a textured mesh heater guard and plugs conveniently into a built-in receptacle.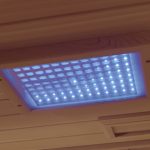 MEDICAL GRADE CHROMOTHERAPY
All Clearlight Premier™ Saunas can be upgraded to have Medical Grade Chromotherapy, which offers 96 LED Lights, 12 color settings, and comes with a handheld remote dimmer switch.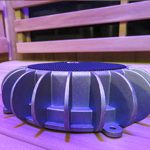 VIBRATION RESONANCE THERAPY (VRT)
All Jacuzzi® saunas can add Vibrational Resonance Therapy (VRT.) VRT combines the benefits of sound and vibration relaxing your body and mind. The VRT modules attache to the bottom of the sauna bench. While the amplifier is situated underneath as well.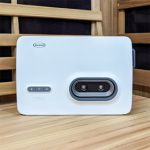 Installing a Jacuzzi® HALOONE™ Halotherapy Generator can turn any Jacuzzi® sauna into a healing salt cave. The conditions of heat and humidity in our infrared saunas are perfect for salt therapy. The liquid salt aerosol is distributed evenly giving the optimal salt concentration for healing.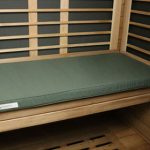 Add an extra layer of comfort to your sauna session with our custom made bench cushions. This 2″ thick, waterproof and mold resistant cushion is made to fit the exact dimensions of your sauna bench model.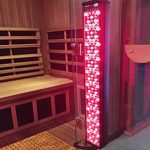 Jacuzzi® Light Therapy concentrates its powerful medical-grade LEDs to deliver healing power on targeted areas of the body. Red and near infrared wavelengths stimulate the mitochondria, turning it into usable energy.
THE JACUZZI® SAUNA DIFFERENCE