17 Feb, 2018
/
Clearlight Infrared Saunas
/
No Comments
TAKE PART IN A FOUR-DAY LYMPH DETOXIFICATION CLEANSE
We are exposed to thousands of toxins every day, from the air we breathe to the food we eat to our household cleaning products. It's impossible to avoid all toxins, but it is possible to rid our bodies of these toxins. Our bodies go through a complex process to help detoxify themselves every day, but encouraging a cleanse, like a four-day lymph detoxification cleanse, can be just the restart you need.
This cleanse will help detoxify the lymphatic system, our body's cleansing powerhouse, as well as the whole body. It cuts out processed food and adds more fiber, fruits, and leafy greens to stimulate the lymph, colon, and digestive system. With a combination of exercise, tea, massage, saunas, and cleansing baths, you're sure to feel like a whole new person in no time.
What You Need for a Lymph Detoxification Cleanse
To get started on your cleanse, you will need the following:
Every Day Detox Steps
During this cleanse, start each day with a ½ lemon squeezed into a cup of hot water. Scrape your tongue morning and night. Drink detox tea throughout the day. Take a detox bath every evening. A great detox bath recipe is:
½ cup Epsom salts
½ cup baking soda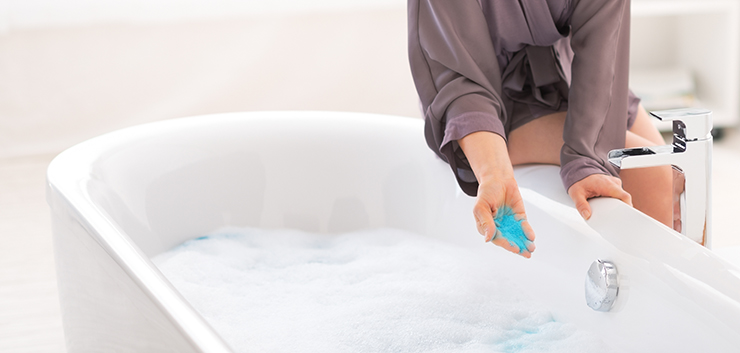 Before you hop into your warm bath, use your lymph brush, or dry brush, to brush long strokes all over your body. Always brush toward the heart.
Soak, renew, detox, enjoy!
Four-Day Lymph Detoxification Cleanse Meal Plan
What you put into your body during this cleanse is absolutely crucial. Below are some meal planning ideas:
Breakfast
Start your day with some fresh fruit or a green smoothie. Use celery, cucumber, and lettuce as a green base and add carrots, cayenne pepper, apples, lemons, or bananas to mix it up. If you don't have a juicer, visit your local farmer's market or health food store for ready-made juices. Just make sure they only use whole ingredients and have no added sugar.
Lunch
Snack on another green juice and eat a big salad with light dressing, lemon juice, or olive oil and balsamic vinegar.
Dinner
Make a big salad the main part of your dinner, with lean protein choices like chicken breast or turkey burgers. During the cleanse, limit refined carb intake, including bread, rice, and potatoes. Skip dessert and snack on fruit or veggies.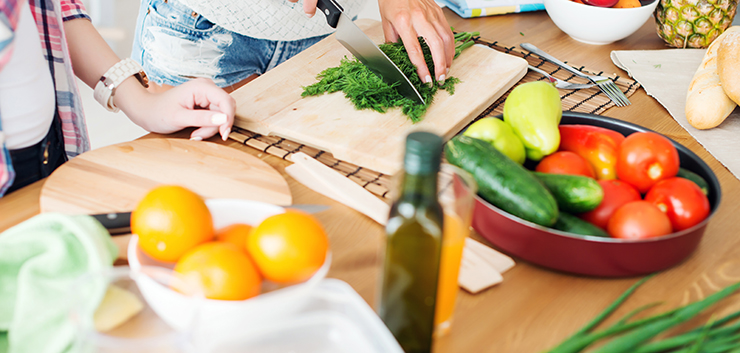 Other Detoxification Cleanse Tips
In addition to eating clean and detoxing your body, consider the following for a truly effective experience:
Take a daily sweat in an infrared sauna to release toxins
Lightly exercise every day.
Get outside and take a moment to slow down and appreciate the world around you. This detox is for both mind and body!
Keep a journal of how you are feeling and any differences you notice.
Get a massage (lymphatic massages are a great way to start your cleanse).
Drink lots of water!
Take fiber every night.
Do a deep breathing exercise every day.
The idea behind this four-day lymph detoxification cleanse and other similar cleanses is to stop eating sugary, fried, processed food and focus on nourishing your body and mind. Detoxification is a must for those wanting to reset and clear built-up toxins and impurities from their body. The liver, digestive system, and lymph are all integral parts to filtering toxins and this cleanse will help you feel refreshed and renewed.
To learn more about cleansing, as well as general health and wellness, download our eBook, Total Wellness.