02 Aug, 2017
/
Clearlight Infrared Saunas
/
No Comments
HOW TO STAY HEALTHY DURING SUMMER
Common wisdom tells us that the cold winter months are the most damaging to our waistlines and our sense of mental health. But when you consider all the social events, beach parties, backyard barbeques, and vacations that tend to occur over the summer, you may find that it is harder to stay healthy during the warmer part of the year versus the winter. In fact, many of us focus on healthy eating and exercise in anticipation of bathing suit weather, then splurge throughout the summer creating a never-ending cycle of boom-bust dieting and sporadic exercise. If you're ready to create a health and wellness plan for the summer that'll have you feeling incredible, here are some tips on how to keep your health in check during summer.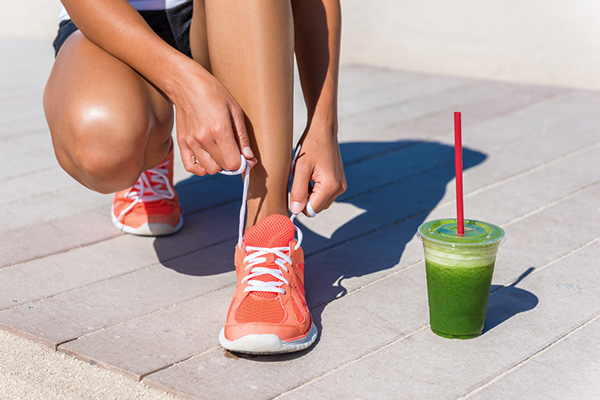 Hydrate
Yes, we know all about the old (though accurate) adage of "drink eight glasses of water per day," but take it one step further over the summer and add a touch of "summer" to your water by infusing it with herbs or seasonal fruit. Strawberry or melon water, or a sparkling water mixed with freshly squeezed lemon, lime or grapefruit is incredibly refreshing and super low in calories.
Exercise Early
The warm summer months may seem ideally suited to an outdoor exercise plan, but the elevated temperatures can actually work against you and make working out a chore – not to mention potentially dangerous. Instead, work out in the morning, get it out of the way during the cooler time of the day, and you'll protect yourself from the intense rays of the sun, minimize your exposure to the heat, and set yourself up to feel wonderful all day.
Sauna Time
Though you may want to finish your workout in the morning, relax from the stresses of the day and cap off the perfect summer evening by taking time in a sauna. You'll feel truly relaxed, you'll soothe your joints and muscles after a long day, and you'll likely improve your quality of sleep. Hydration and exercise are the perfect complements to time in the sauna, too.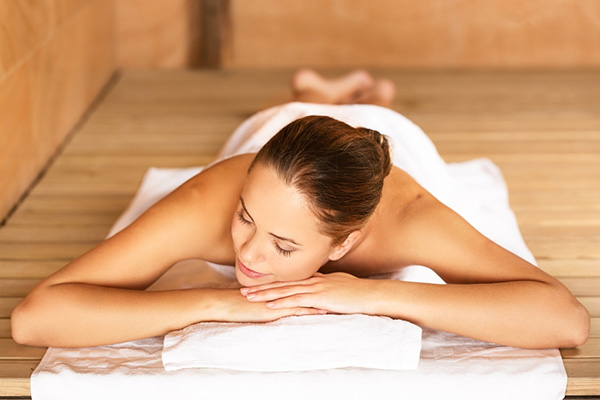 Create Meal Plans
Summertime eating isn't about elaborate formal lunches and dinners. Rather, take the time to plan out meals a few days in advance, focus on lighter fare that allows you to take advantage of local farmer's markets and seasonal items, and eat as healthy as possible to support your overall mission of good health and wellness over the summer. Sure, you can indulge here and there, but it feels a lot better to eat healthfully than to over eat. Planning meals ahead of time lets you enjoy the summer instead of worrying about grocery shopping each day.
Use Smaller Plates
How can this possibly correlate to healthy habits over the summer? Research has shown that by using smaller plates (going from 12" diameter plates to 10"), study participants reduced their caloric intake by about 20% each meal. We tend to naturally eat lighter foods in the summer like grilled kebabs, tapa-style snacks, and plenty of fruit. Combine this summer diet with the help of a smaller plate, and you most likely will eat less food, take in fewer calories, and potentially lose a couple of pounds per month without really trying.
Do a Summer Cleanse
Part of boosting your sense of health and wellness over the summer is creating a home environment that is as healthy as possible – and that means keeping a tidy, organized and clutter-free home. Declutter your home, go through your pantries and get rid of junk food, and clean hard surfaces with a "green" or natural cleaner. This is a great time to get rid of old clothes (you can donate these easily), junk in the basement or garage, and even caustic cleaning supplies that may be emitting harmful contaminants into the air in your home.
Get Social
One of the healthiest things you can do to boost your sense of wellbeing is surrounding yourself with people you care about and have fun with. Plan backyard get-togethers with family members, attend sporting events with friends and encourage your children to do the same so they're socialized as much as possible over the summer.
Enjoy Being Outside
Nature has a way of making everything just a little bit better, and our bodies are predisposed to react positively to the sights, sounds and smells of the outdoors. Eat dinner al fresco, spend time in the garden, take leisurely walks after dinner, visit the beach or lake at night instead of during the day for a unique experience, or simply drive with the windows down on your way to work or throughout the day.
Build a Garden
You can either build something small in the backyard or go all out and flex your green thumb to the max. Either way, summer is the perfect time to start this project – and it is incredibly fun to do with kids. You can build or plant a garden for a minimal upfront investment, then reap the benefits of fresh fruit and vegetables over the summer.  A garden is a great tool for teaching kids about responsibility, too.
Go Camping
For an inexpensive and rejuvenating twist on the summer vacation, get out in nature and bring along the troops. Set up the tent, cook food over the fire, go for a hike – as mild or wild as you want it, and simply tune out the distractions of the world. There is something to be said for living an elemental lifestyle – even if it's only for a few days.
This summer, take the time to prioritize healthy living and create activities and goals that will have you feeling your best. From spending time in the sauna to eating healthy, fresh meals, the summer is your time to focus on maximizing your sense of wellbeing and boosting your vitality.