HELP YOUR BODY FIGHT COLDS AND VIRUSES BY IMPROVING YOUR BODIES IMMUNITY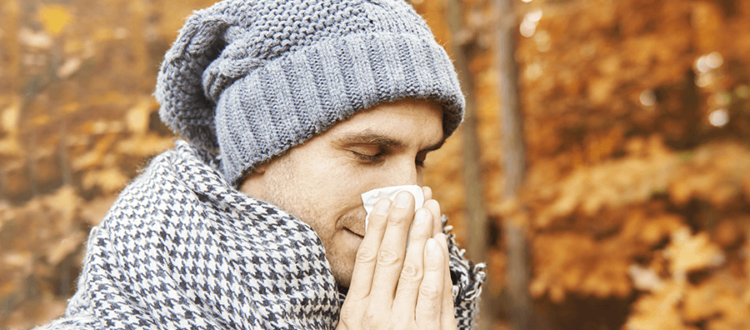 • FACT: INFRARED SAUNAS BOOST YOUR IMMUNE SYSTEM
Unfortunately, COLD and FLU season is here and this year we have the added stress of the COVID-19 virus.
• Viruses can often be avoided by strengthening your immune system so that it can fight the illnesses with its full strength.
• Health and wellness experts worldwide have touted the benefits of infrared sauna use to help boost your immune system.
• The immune system boost achieved when using an infrared sauna can reduce your susceptibility to bacteria and viruses.
• THE KEY IS RAISING CORE BODY TEMPERATURE
Hippocrates famously said, "Give me a fever and I can cure any disease."
• The idea that increased core temperature trigger the body's immune system response is certainly not new.
• Fevers help your body to fight off infection by allowing certain immune cells to work more efficiently and effectively.
• According to the Federation of American Societies for Experimental Biology, hyperthermia, or the exposure of the body to high temperatures, gives these cells the ability to destroy virus-infected cells and tumor cells.
• When using your Jacuzzi® infrared sauna, your body will produce an artificial fever.
• This fever is similar to the natural response if your body to ward off viruses.
• Jacuzzi® infrared saunas have been show to raise core body temperature 1-3° F.
• INCREASED PRODUCTION OF WHITE BLOOD CELLS
The heat generated by an infrared sauna stimulates energy at a cellular level which;
• Increases the body's production of white blood cells.
• These cells form a component of your blood and act as your immune system's first line of defense
• When a harmful substance enters your body, white blood cells detect it and control the immune system's response.
• These small cells are critical when it comes to the functionality of our immune systems.
• Stimulated by INFRARED SAUNA USE, your body can increase production of white blood cells
• BETTER BLOOD CIRCULATION
The deeply penetrating heat of an infrared sauna promotes:
• Blood circulation throughout your entire body
• Providing oxygen-rich nutrients to your extremities which means that any areas that were poorly circulated before your sauna session will be flushed out
• AS A RESULT, any harmful substances that were building up will be released through sweat.
• The increase in circulation pumps the blood towards the outside surface of your body, taking with it any bacteria or other illness-causing substances.
• Better circulation also benefits the heart, muscles, and arteries.
• INCREASED CELLULAR REGENERATION
• This kind of regeneration can help your body dispose of cells that might be old, damaged, or ineffective and replace them with new cells.
• Over time all cells are regenerated HOWEVER, the heat from an infrared sauna catalyzes the regeneration process and ensures all bodily systems are running as smoothly as possible.
• This is especially beneficial during the cold and flu season when the body is being attacked more frequently.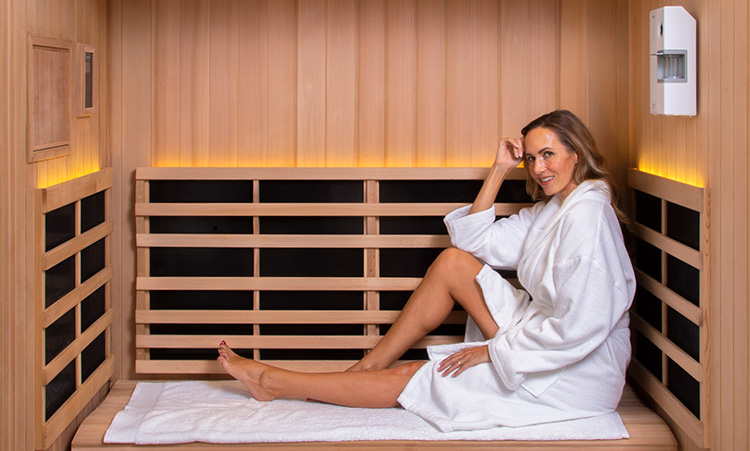 • Excess levels of cortisol, the hormone that is released when the body is stressed.
• CORTISOL can weaken your immune system's ability to fight off harmful bacteria and viruses.
• Regular use of an infrared sauna balances cortisol levels and relaxes the body and mind.
• This allows your immune system to work efficiently, without the hindrance of high cortisol levels.
Please fill out this form for more information, sale pricing & special offers.