24 Jan, 2019
/
Clearlight Infrared Saunas
/
No Comments
15 BEST NUTRITION, FITNESS & HEALTH PODCASTS FOR 2019
With our busy lives, podcasts are becoming increasingly popular. From entertainment to news to lifestyle, we can listen to our favorite topics in the car, at work, or on a run. As the new year begins, we round up the top health and wellness podcasts to listen to in 2019. Whether you're looking for some workout motivation, are looking for diet tips, or just want to learn fun facts about health, these podcasts have the answers to keep you feeling happy, healthy, and refreshed going in to the new year!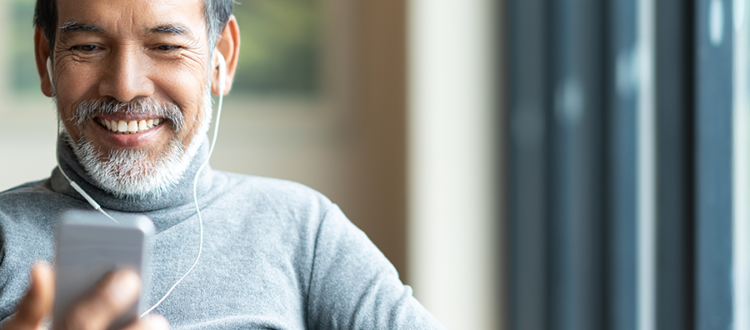 Best Fitness Podcasts
20 Minute Fitness
Today's science and technology have certainly helped make fitness easier and more effective. This fitness podcast dives into the latest health technology, science, methodology, and nutrition that will help you stay up-to-date in your fitness routines. With quick, 20-minute shows, you can easily listen to and from the gym!
Ben Greenfield Fitness
Functional fitness and natural remedies are the main focus in Ben Greenfield's fitness podcast. Ben's approach is all about getting your body to peak performance through fat burning, hormonal balance, gut health, mental efficiency, and recovery. This podcast takes fitness beyond exercise and diet.
Hurdle
Want to see how fitness has transformed people's lives? The Hurdle podcast brings you inspirational stories from a range of people, from top CEOs to average Joes, who have found success and established happier and healthier lives by focusing on wellness during tough times.
Marathon Training Academy
Many people set the goal to run a half or full marathon in the new year. If this is your goal for 2019, be sure to listen to the podcast from Marathon Training Academy! Host Angie Spencer is a registered nurse who helps you through the ups and downs of training for this true fitness feat.
Mind Pump: Raw Fitness Truth
In the fitness world, it's easy to get caught up in the latest fads and trends. Mind Pump aims to break down and shed light on common misconceptions in the fitness industry. Using humor, science-backed facts, and knowledge from being trainers, coaches, and gym managers, these guys make learning about fitness fun.
When kicking off your health goals this year, check out some of these health and wellness podcasts to start you off on the right foot. Sometimes all you need is that little bit of motivation, a community to lean on, a coach to look up to, or simply just something to listen to while stuck in traffic on the way to work! Find the hosts and topics that meet your style, and you'll be surprised just how much fitness and health podcasts can make an impression on your wellness.