04 May, 2017
/
Clearlight Infrared Saunas
/
No Comments
FUN AND HEALTHY MOTHER'S DAY IDEAS
Mother's Day is around the corner, and for those of you wishing to break out of the mold and get your mother something really special, we got you covered.  Sure, you could go the usual route:  do a champagne brunch, a dozen roses or jewelry, but why not give the gift which keeps on giving?  Your mother's health, energy and vitality is the thing which keeps her going (besides you, of course), and if you tend and nurture this, she will keep going for a whole lot longer!
Daily sauna use has many benefits, such as
In short, a Clearlight Infrared Sauna is the whole package when helping your mom to live a healthy, vibrant life.  This day is about pampering your mother – so why not pamper her every day?  Here are some other healthful gift ideas for mom!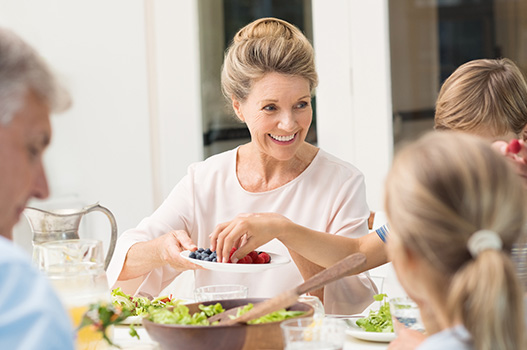 Other Healthy Mother's Day Ideas
If you are looking to spend more time with your mom and get into some healthy habits, you could set up a healthy detox diet plan.  You could even make it a challenge and partake daily with your mom – it's easier hitting your health goals when you have a partner to keep you accountable!
Getting your mom a Fitbit can also help keep her more health conscious.  If you have one too, you could join her virtually and do daily or weekly challenges together!
*Pro Tip* Whoever wins has to take the other out at the end of the month for a nice lunch or dinner.  Spending time with mom has never been more fun (and delicious).
Take an organic or "go raw" cooking class together.  There are usually a few cooking classes in each city, but if you can't find one to your liking, you can find a lot of good recipes here.  I am a sucker for their smoothies!
Some other healthy Mother's Day ideas include:
A zoodle slicer
An indoor herb garden
A box of organic dark chocolate – it promotes heart health
Organic snack boxes with cheese, fruits and nuts
Buy her a subscription to a wine of the month club – a glass of red wine is also good for the heart
A DIY Body scrub kit
A few months with a personal trainer
A foam roller – great for relaxing the muscles after a long run – but not quite as good as a Clearlight Sauna
An aromatherapy set
A set of silky PJs – it can help her relax in style!
Whatever you get your health-conscious mom for Mother's Day, we recommend getting her something which greatly improves her quality of life.  A happy mom equals a happy life!  Additionally, we do have some Mother's Day Specials we are debuting for the month of May.
You can click here to find out our Mother's Day special pricing!
Be sure to ask about our 12-month zero Interest financing available with approved credit!
Wishing you and your family a happy and healthy Mother's Day!