11 Oct, 2018
/
Clearlight Infrared Saunas
/
No Comments
10 WAYS TO QUIT SMOKING NATURALLY & DETOXIFY YOUR BODY
For smokers, quitting can be one of the most difficult tasks, and there is no one-size-fits-all solution that works for every situation. From medications to going cold turkey to holistic approaches to quit smoking naturally, there are many options available to you when quitting smoking. Here's a bit of good news: If you're reading this now, that means you are already motivated to make a change and are on the right path to finding the best solution for you, whether through medical treatments or with home remedies.
While effective, not everyone wants to take a medical approach to quitting smoking, and cold turkey may be too extreme for your style. Learn different natural remedies to help you quit smoking, and how to detoxify your body after, with supplements, sauna use, and more.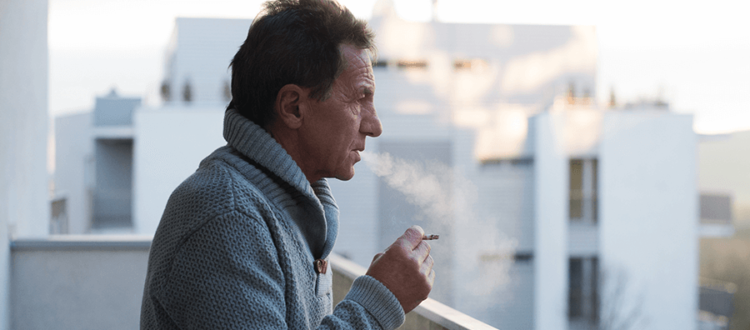 Lifestyle Changes to Quit Smoking Naturally
Eat
When smoking, your body is unable to properly absorb important nutrients. When quitting smoking naturally, you can make the transition smoother and healthier by eating a balanced diet to help restore nutrients your body may be lacking. Eat a diet rich in calcium and vitamins C and D, making sure to eat your fruits and vegetables and drink some milk! Milk has been said to make cigarettes taste worse, thus reducing the desire to smoke, and vegetables help decrease cravings.
Exercise
The toxins from smoking build up in your body, leaving it out of shape and in poor health. The best way to sweat out those toxins and get back in shape? Exercise! Not only does exercise do the obvious of building strength and preventing weight gain, but it is also a healthy diversion from cravings when quitting smoking naturally. Exercise improves the health of smoking-damaged heart and lungs, and gives you a boost of energy to keep you in good spirits while quitting.
Hydrate
Staying hydrated is key to leading a healthy life, and sipping water throughout the day can help with quitting smoking naturally. Water helps flush toxins from the body, something necessary to remove the toxic ingredients of cigarettes from your body. Drinking a glass of cold water 15 minutes before eating a meal balances your metabolic rate – which can help you avoid weight gain after quitting. Hydrating your body will also help it heal faster and look healthier.
Relax
Techniques such as breathing exercises and meditation can do wonders for mentally coping with the cessation of smoking. Stress is often a trigger for reaching for a pack of cigarettes to feel a moment of relaxation. Learn some meditation techniques and simple breathing exercises to practice whenever a craving hits and train yourself on how to be mindful of what your stressors are, how they affect your cravings, and how to manage stress in a healthy manner.
Sleep
Smoking takes a toll on your sleep, even when quitting, so it is important to put a focus on getting enough sleep when stopping your habit. Sleep gives our bodies time to reset, rest, rejuvenate, and restore. Along the same lines as making sure you are relaxed, getting enough sleep is necessary to have mentally clarity throughout the day to improve mood and avoid stress. If you are feeling especially tired and begin to feel a craving, taking a nap can be an effective coping tool.

Holistic Therapies to Quit Smoking Naturally
Sauna Therapy
After any amount of prolonged smoking will leave your body filled with harmful toxins. Sauna therapy is well-known for its detoxification abilities and spending time in one after quitting smoking – especially in the earlier days of quitting – you body has the chance to purge impurities. Depending on the length of being a smoker, the time it takes to detoxify varies.
Smoking puts you at risk of developing many health issues, and even quitting can have unpleasant health issues from withdrawals. There are many health benefits of infrared sauna use that make it easier to quit smoking naturally, including: improved blood circulation, reduced fatigue and stress, improved immune system, and rejuvenated skin.
Try to start your sauna therapy treatments as close to quitting smoking as possible. The sooner you can rid your body of toxins, the faster your body will be able to heal and overcome the habit of smoking.
Massage Therapy
Whether you visit the spa or do self-massage at home, working out muscle tension can help manage cigarette cravings. As mentioned earlier, finding time to relax reduces the anxiety that may trigger the desire to smoke. Massage therapy is also beneficial in combating the depressed moods you may feel during withdrawal.
Some studies show that smokers who were assigned to do a self-massage treatment on their hands or ears during cigarette cravings. After a month, those practicing massage therapy while trying to quit smoking reported lower anxiety, improved mood, fewer withdrawal symptoms, and fewer cigarettes smoked per day.
An added bonus: massages can promote detoxification – including the toxins from smoking. A lymph drainage massage can help flush the lymph system, reproduce white blood cells, and remove toxins from tissue.
Hypnotherapy
Some smoking cessation studies show that hypnotherapy, or the use of hypnosis to break habits or treat certain medical conditions, can be more successful in preventing smoking relapse than traditional nicotine replacement therapies (NRT). Hypnotherapy patients had a higher chance of long-term abstinence than those using NRT.
Additionally, another smoking relapse prevention study shows that hypnotherapy is slightly more effective in preventing relapse than behavioral relapse prevention intervention – with the hypnosis group seeing a 29% quit rate and the behavioral counseling group experiencing a 28% quit rate.
This practice is a great way to quit smoking naturally, as it focuses on the psychological root of your addiction and does not rely on smoking replacements or distractions.

Aromatherapy
This holistic therapy is one you can easily do on your own, no matter where you are. Previous smokers have found relief in the smoking quitting process by using essential oils – especially when using an aromatic inhaler. When a craving begins, simply reach for the essential oils instead of a cigarette.
The action of bringing either an aromatic inhaler or a piece of white paper with a drop of oil toward your face can imitate the feeling of bringing a cigarette to your mouth. This is especially helpful if you have recently begun your journey and cannot immediately break away from your old habits.
Some essential oils to consider are black pepper oil, tobacco absolute, and Angelica essential oil. Black pepper essential oil replicates the feeling of cigarette smoke in your respiratory system, thus reducing cigarette cravings.
Acupuncture
Traditional Chinese Medicine introduced the practice of acupuncture, which has been catching on a a viable treatment to a range of ailments, including the cessation of smoking. Just like the previous holistic treatments to quit smoking naturally, this practice produces no side effects, making it a great option for those who are wary to use medication.
Pressure points in the ears have shown to curb tobacco cravings, as the cranial nerves in that area stimulate the nervous system and trigger you body's responses to relax. In general, acupuncture releases endorphins, and being in a calmer state helps reduce cravings for cigarettes.
A long-term study regarding acupuncture and the cessation of tobacco use monitored users over the course of 5 years and reported that those receiving acupuncture were more motivated to reduce smoking or quit completely.
With simple lifestyle changed, home remedies, and holistic therapies, there are many treatment options available to you when trying to stop smoking. Whether you decide to quit smoking naturally or through some other means, congratulations on taking the next step toward a happier and healthier you!