02 May, 2019
/
Clearlight Infrared Saunas
/
No Comments
PARENTS: 7 SELF-CARE TIPS FOR MAKING TIME FOR YOURSELF
Mother's Day and Father's Day are coming up in May and June, and sometimes the best gift is some time alone. Whether you are a parent of a newborn or of adults who have already flown the nest, making time for yourself amidst parenting duties is an important practice to avoid stress and have peace of mind.
If you are a parent, read below to find the best ways to spend "me" time and how to start making time for yourself with self-care tips!

Why is Self Care Important?
Recent studies have shown that the average parent has 32 minutes of time to themselves at the end of the day. Even if you are a parent with adult children out of the house, your life still involves tasks pertaining to parenting on top of everyday tasks. It is easy to get caught up in pouring all of your time and energy into your family and job, but the most important person to take care of is yourself. Paying attention to yourself allows you to be happier and healthier both mentally and physically. When you are happy, it is easier to tend to and connect with others.
When not making time for yourself, it is easier to become stressed and lose yourself. Stress can lead to depression, lack of motivation, insomnia, headaches, and tension. The importance of self care is avoiding those symptoms of stress and focusing on bettering yourself from within.
The Benefits of Making Time for Yourself:
Reduce stress
Avoid burnout
Connect with yourself
Refocus on tasks
Boost energy
Decrease physical ailments
Recharge your mind
Balance your emotions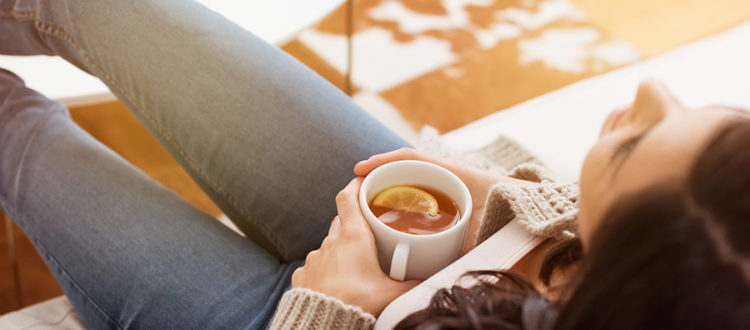 Self-Care Tips for Parents
Disconnect
One of the simplest ways to make time for yourself is by disconnecting. Depending on what your lifestyle allows, turn off your phone and computer for at least 30 minutes one day a week. A 24-hour digital detox may be difficult to achieve, but the benefits are compelling. From increased creativity to connecting with yourself more deeply while spending time alone, taking a break from the digital world can help you maximize your me time. Even when your me time ends, disconnecting as a family can be a wonderful bonding experience.
Find a Creative Outlet
Journaling, painting, playing an instrument, knitting, and photography are just a few creative outlets to enjoy during your time alone. Having a creative outlet is a great way to relax and dedicate time to your own practice. From expressing emotion to producing items that you can be proud of, getting creative allows you to find individuality and express yourself in ways that may not be possible when tending to your parenting duties.
Have a Spa Day
A spa day is the ultimate way to decompress for parents. You can go to a physical spa or set up your own sanctuary at home. At home, claim the bathroom for an hour, draw a relaxing bath, light candles, and surround yourself with sounds and scents that soothe you. If you have an infrared sauna at home, have a 20-minute session to decompress. While going to a spa may be more expensive, the act of leaving the house feels like you are making time for yourself more than if you were to stay home. Spas offer services like massages and facials along with amenities such as saunas and steam rooms for the ultimate day of relaxation.
Plan a Date Night
This is more of an "us time" than a "me time" activity, but it is equally as important for self care. If you have young children, hire a babysitter for the night. Planning a date night allows you and your partner to have a night to enjoy each other's company outside of your usual routines. See a movie, go to dinner, or simply walk around and explore. When life is family-work-errands, it is far too easy to push your one-on-one relationships to the backburner. Keep your mental wellness in a good space by strengthening the relationships around you.

Schedule a Day Off
Finding it hard to make more than the average 32 minutes of time for yourself during everyday life? If your work allows it, request a day off. Not only will a day off of work recharge you for when you return to the office, it'll recharge you at home. Those 8 or more hours you gain in your day are perfect opportunities to do those items on your list that you've been meaning to get to. Whether the to-do items are errands or recreation, anything that gives you time to get things done and relax are golden moments for any parent.
Sign Up for a Club or Class
Sure, classes and clubs are group activities, but they are great ways to explore your personal interests. Taking a class solo can be a fun way to learn something new while making time for yourself. Sign up for classes that may introduce you to new hobbies or skills that you can practice at home, like cooking, working out, or painting. If you already have a hobby interest, find a group that lets you discuss and participate on a whole new level. Clubs and classes allow you to explore something important to you while taking a break from your regular schedule.
Wake Up Early
If you are a night owl instead of an early bird, waking up earlier may seem more like a chore than an enjoyable way to spend time to yourself. While changing your sleep schedule can take some time, waking up early can help improve your mood and productivity throughout the day. The extra time you have in the morning before others are up are underrated hours for making time for yourself. Use this time to meditate, plan out your day, and have a moment of stillness with a cup of tea or coffee.
This year, be sure to give yourself the gift of time for yourself this Mother's Day and Father's Day. Even though making time for yourself may seem impossible, whether you're a parent of a newborn or an adult, practice these self-care tips to bring yourself some well-deserved relaxation!